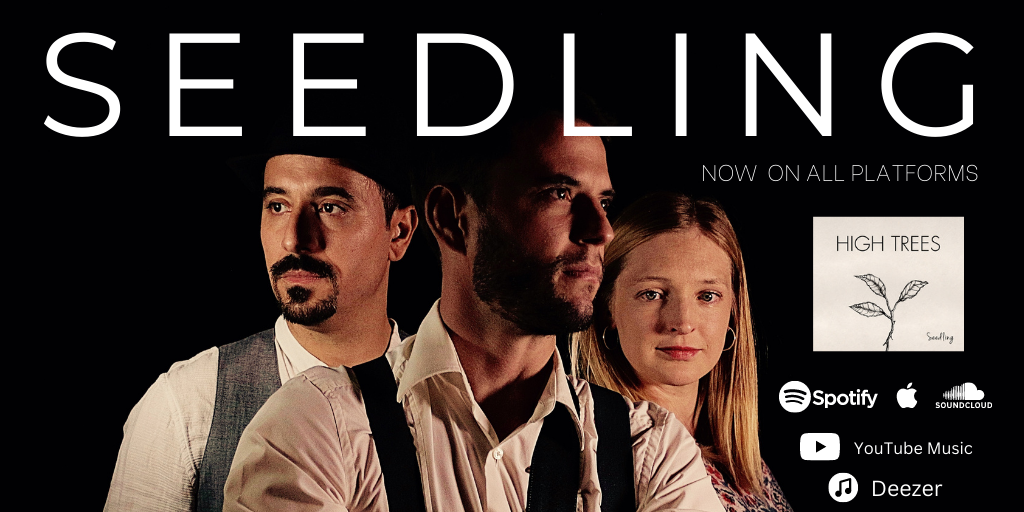 High Trees is a pop-folk band based in Brussels. It all started like an innocent story, but it fastly became something more. Three trees of different height, consistency and background forming a match of energy, smoothness and connection in music. Rooted in folk, their compositions explore different atmospheres driven by a pop beat and colored with a tasteful irish touch. Based on life, High Trees compositions take the audience on a musical journey where every listener will find its place. Their first single What If released in december 2020 on Lanewood records is a part of their first album named Seedling.
WEBSITE: www.hightrees.be
MUSICIANS : RÉGIS VERPLANCKE – Voice, Guitar, Banjo, Harmonica. GIORGIO TASSONE – Voice, Guitar, Ukulele. SILVIA BAZANTOVA – Voice, Violin, Piano, Melodica.
TRAVELED ROAD
What started as a simple « jam session » became in a few hours much more than that! The musical ideas followed one another and then the concerts came. The first bunch of compositions led to a large participation in competitions such as Emergenza, Énergie Tour or l'Envol des cités where the group was quickly noticed. Thanks to this, a member of the jury at the Atelier M in Charleroi offered the band a whole week of artistic coaching. This was followed by invitations to Buzz Radio, Charlesking Radio and Belgique Fm to present the bands singles and upcoming projects. Following this, High Trees had the occasion to participate in showcases and concerts on stages such as the Quai10, the Rideau Rouge, the Fête de la musique de Fontaine l'Evêque or the City of Brussels for their big event Brussels Calling on the Grand Place in Brussels in January 2020.
Following fans' encouragement, the band got in touch with Brussels-based Italian jazz producer and guitarist Marco Locurcio for the creation of their debut album under the Lanewood Records label. A well organized crowdfunding, successful beyond expectations, allowed their album « Seedling » to see the light of day. It represents a work of almost two years.
« What If », the first single from this album, was quickly chosen on several Spotify playlists. In particular, that of Belgian Music Week on which it remained for 3 long months. « The beat of things » followed, with a beautiful clip that spans through the different stages of a life and then « Golden Boy ». A touching song transformed into a beautiful animation, composed and produced by the violinist herself. 
ALBUM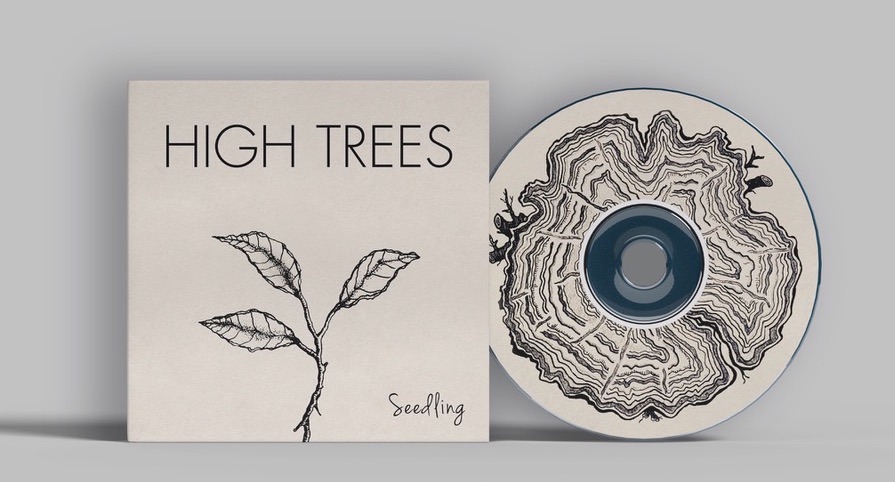 PRESS REVIEW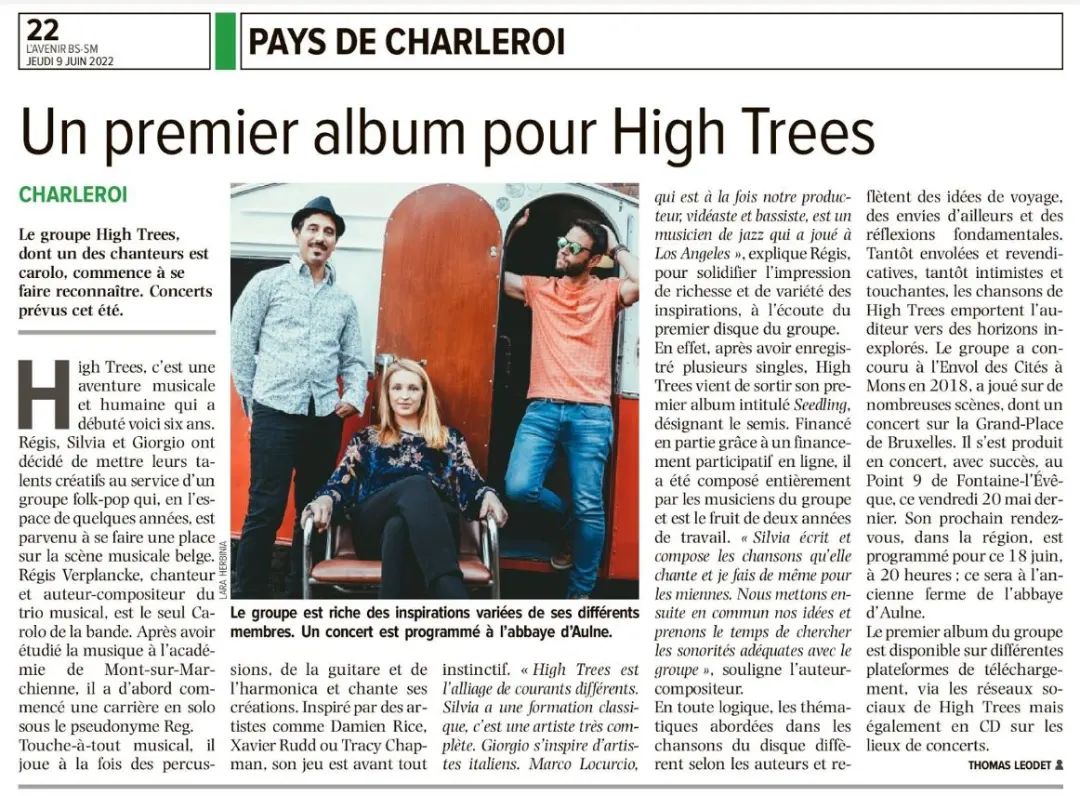 MEDIA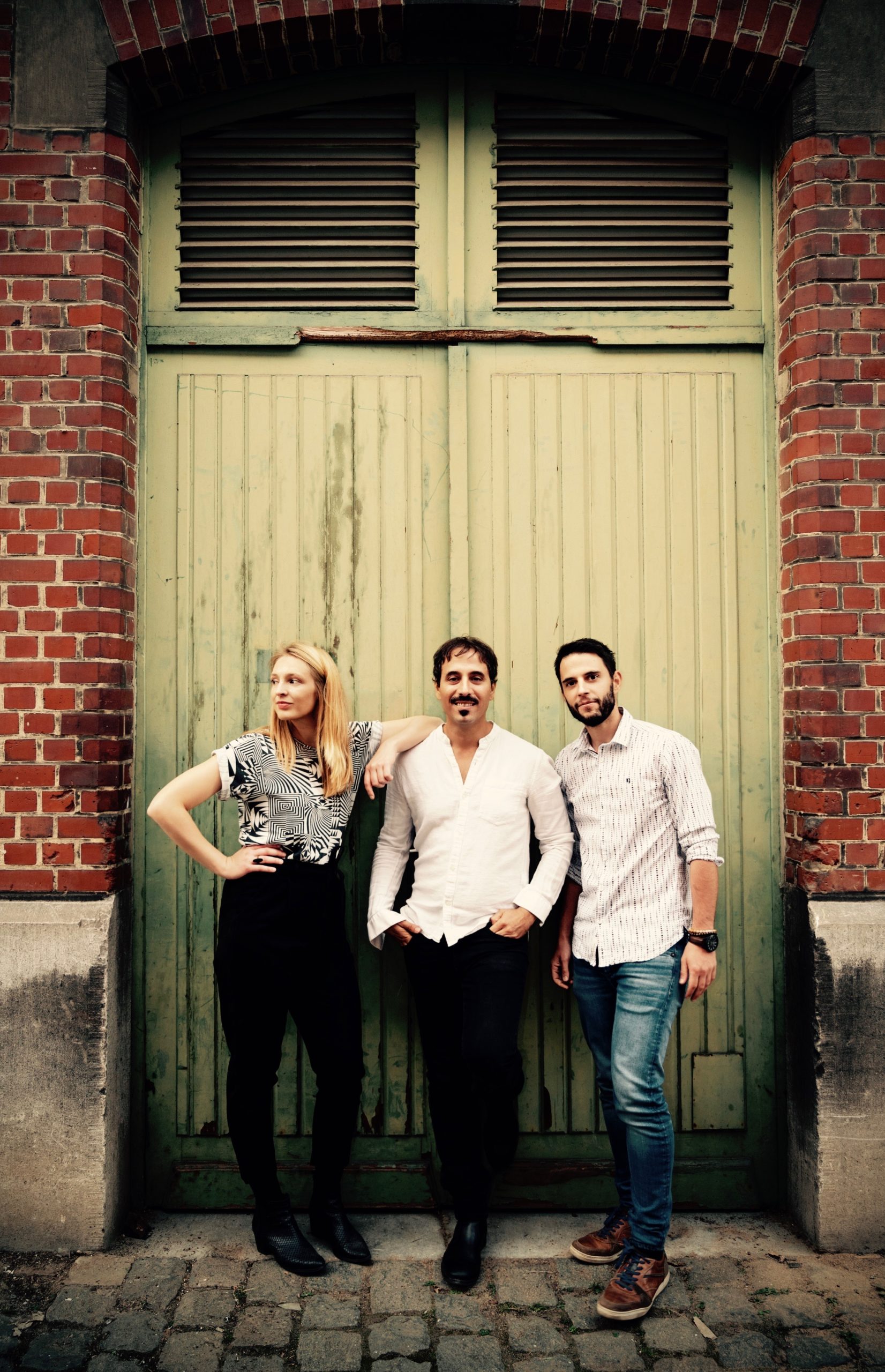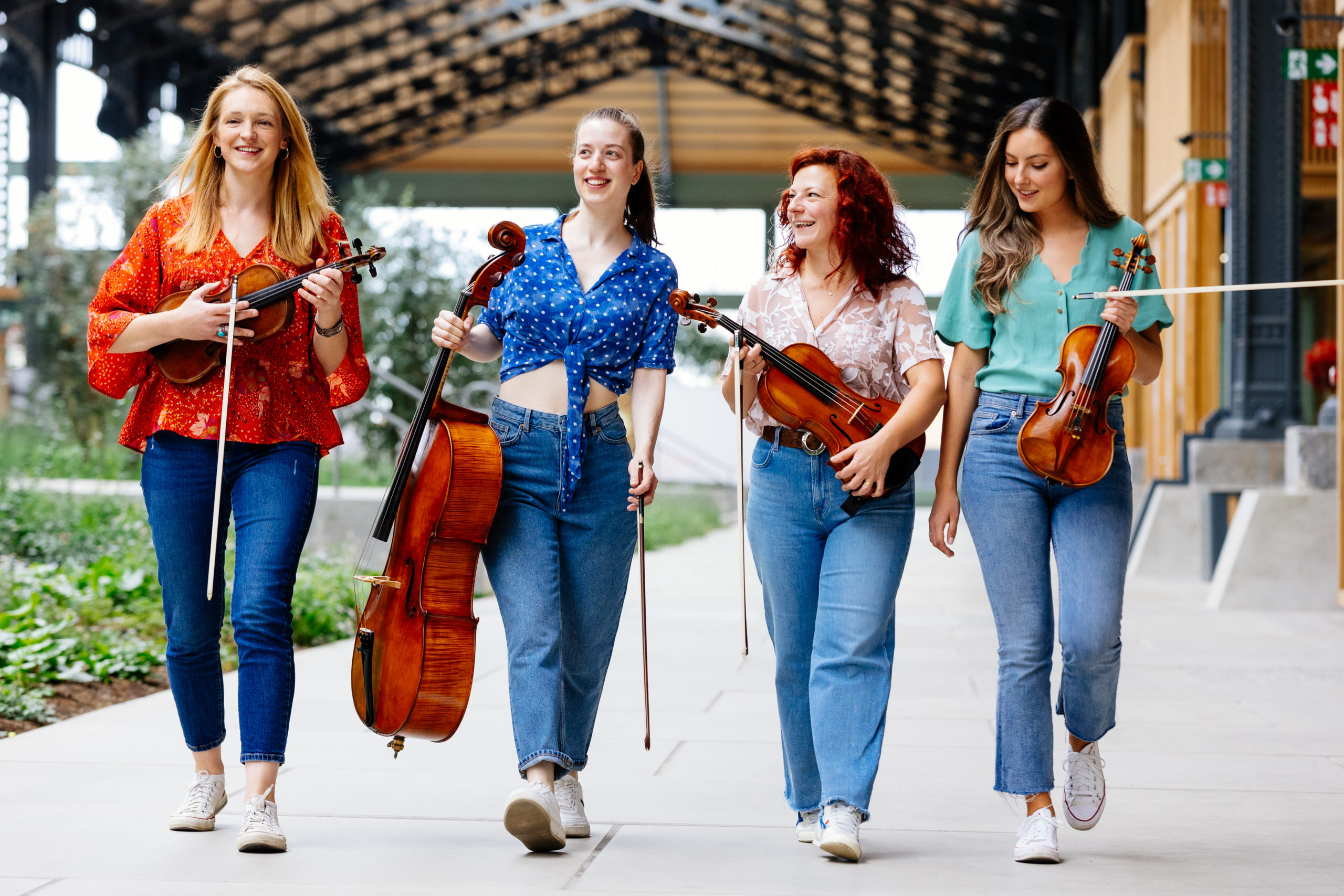 The Mow Quartet, a classical formation? Not so classical! Four musicians who sweep away the conventions and take you on a sincere and atypical moment of sharing. On their concerts they include original compositions and revisited covers with vocals and strings, committed lyrics, inspired music, body percussion and good vibes.
Formed in the Belgian Royal Conservatories, nourished by their diverse origins and various musical influences, the four musicians are now expanding their repertoire with personal compositions and original arrangements. Their strings also leave a place for singing – a traditional Romanian tune, an original Spanish slam, or a Flemish ballad – and other instruments join the party, like the ukulele, a flute or a cajon!
MUSICIANS:
Silvia Bazantova – VL 1
Carina Miruna Adam – VL 2
Cristina Flueras – Alto
Elisabeth Sturtewagen – Cello
REPERTOIRE:
Original compositions by Silvia Bazantova: Ekla, Nuevo Aire, Joia.

Mow arrangements: Papa Ruda (Romanian folk song), At the Purchaser's Option (Rhiannon Giddens), All the world is green (Tom Waits), Home (Based on Dvorak's American Quartet), Het waren twee koningskinderen, Nane Cocha (Gipsy Traditional), The House of the Rising Sun.

Sulkhan Tsintsadze: Georgian Miniatures for String Quartet.

DSQ Folk tunes: Shine you no more, Dromer, Polska from Dorotea.

Michael McLean: Tangos & More.

Skylife: Turtle Island Quartet.

Testimony by Charlton Singleton.

Tangos: La cumparsita, Evening Shadow, Por una Cabeza, Chau Paris, Roxanne tango.
BOOKING: mowquartet@gmail.com
YOU TUBE: https://www.youtube.com/watch?v=5PH6NCLCVfY